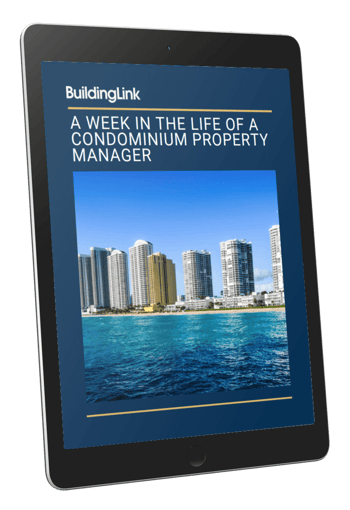 Unlock Seamless Property Management
Property managers are the unsung heroes of the real estate industry, working tirelessly to provide residents with an unparalleled experience. The role demands a unique blend of financial acumen, customer service finesse, and industry knowledge. For those who manage condominiums, imagine creating a community where every resident enjoys carefree living and the utmost convenience.
In this eBook, we dive into a theoretical week of Sam, a condominium property manager who uses BuildingLink to approach their weekly duties and responsibilities. While each day and week in property management is unique, our goal is to illustrate how property managers can efficiently leverage BuildingLink to ensure the streamlined operation of their property.
Why BuildingLink?
From innovative technologies to industry-leading customer support and training services, BuildingLink has earned a reputation as the gold standard in property management software and solutions.