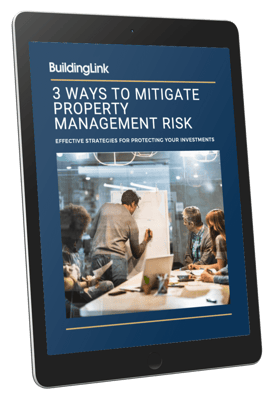 EFFECTIVE STRATEGIES FOR PROTECTING YOUR INVESTMENTS
In the world of property management, risk is an ever-present factor. If you're reading this, you likely know that there are many potential hazards and losses that can impact the safety, profitability and overall success of a property.
Although you can't stop these things from happening, there are ways you can reduce risk and prevent small issues from becoming larger, more expensive ones. In this eBook, we share three effective strategies to help you reduce property management risks.
Why BuildingLink?
From innovative technologies to industry-leading customer support and training services, BuildingLink has earned a reputation as the gold standard in property management software and solutions.