Integration options for Building Access Systems
Synchronizing data with your access system saves data entry time and reduces mistakes while simplifying building access for residents. Accessing the property through the mobile app – now that's smart!

Brivo
The BuildingLink-Brivo integration allows for the sync of BuildingLink resident data with Brivo, and for the granting and revoking of resident access to areas of your property from their resident profiles in BuildingLink. This integration will additionally enable residents to use the BuildingLink Resident App to access areas of your property.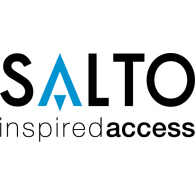 SALTO
Coming Soon!
Integration Partners
BuildingLink offers integration options with three dozen partners and counting. Your property will save both time and resources while improving the user experience.