Ginsburg Development Companies (GDC) is the premier developer of residential and mixed-use communities in New York and Connecticut. With more than 50 years of experience, GDC has built many of the region's most successful luxury developments. They have used BuildingLink at 14 properties for nearly 10 years.
The Challenge
In July 2020, the GDC team reached out to BuildingLink on behalf of its 12-property portfolio. After months of full closure of all common spaces, including its pools, fitness centers, and community rooms, there was an urgent need to begin shaping some sort of plan for the safe reopening of these facilities - a plan that was compliant with all the local regulations and pandemic best-practices for social-distancing.
A list of requirements was compiled, which included (a) gathering the necessary attestations of health from residents looking to use the facilities, (b) limiting the maximum number of residents using a space at a given time, and (c) distributing access to limited resources equally and fairly across all residents.
The Solution
The BuildingLink Support Team crafted customized suggestions and implementations to meet GDC's goals of a smooth and controlled reopening, which included implementing some of these useful platform features:
Rolling out a slotted, limited-quantity reservation structure for previously "Come one, come all" spaces, like pools and fitness centers.

Implementing mandatory liability waiver consents regarding compliance with health regulations, for all residents placing reservations.

Tweaking the rules regarding reservations to guarantee that new reservation slots open each day.
The GDC portfolio included special situations where pools and other amenities were shared across multiple properties. BuildingLink's "Shared Amenities" functionality allowed for these new rules to be applied seamlessly across all buildings and all residents seeking to access these common spaces. Introducing these and other changes helped GDC smoothly reopen its facilities.
"Avery and the entire BuildingLink Team were incredibly helpful as we began to set up our processes and procedures for the reopening of our amenities. They worked diligently and quickly with all of our Property Managers - across our entire portfolio - to ensure that our reopening was successful and safe."
- Brian Dashnaw | GDC Director of Property Management
How BuildingLink Can Help You Succeed
Although the needs of today are very different than at the height of the pandemic, the solutions we offered GDC can still enhance your property management operations while improving the resident experience. These include:
Amenity Reservations
If your front office staff is constantly answering questions about the availability of your on-site amenities, our Amenity Reservations system may be just what your property needs. With the BuildingLink app, your residents can check the status of and even book amenities without having to call the front desk. Not only does this make reserving a party room, game lounge, barbecue grills, or any other amenities easier for your residents, but it also makes it easier for your front desk workers to focus on the other aspects of managing your property.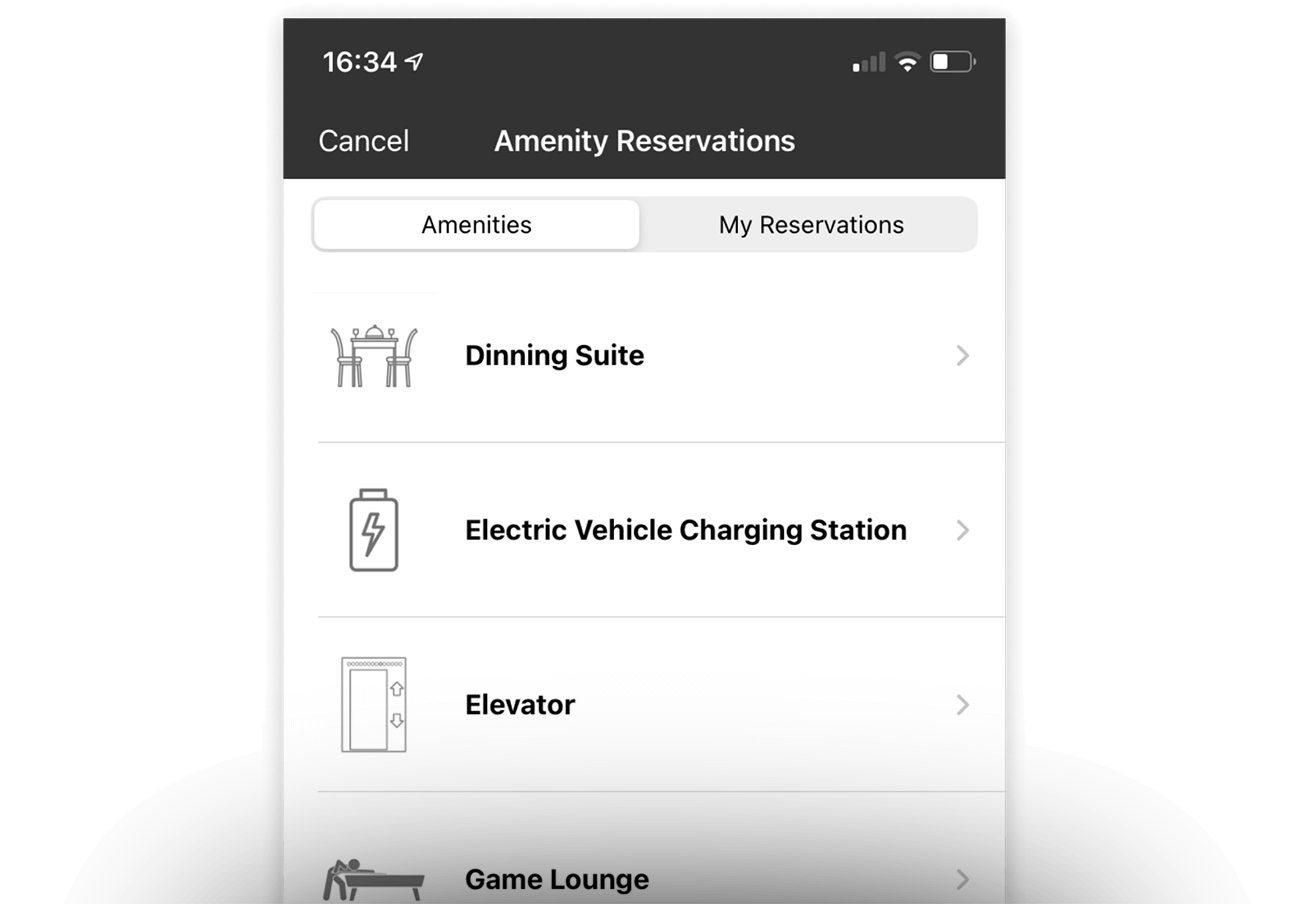 The amenity reservations system is just one aspect of our Resident Experience solutions.
Our Payments module provides residents with a safe and convenient way to pay for amenity reservations, key fobs, event fees, and more.
The Service and Maintenance Requests solution simplifies the resident maintenance request process. Instead of calling the front desk, they can submit maintenance requests through the web portal or mobile app. Either platform allows residents to send photos and other information and they can receive status updates while your team completes the work order.
BuildingLink's property management solution makes it easy to keep residents informed and connected. They can see what on-site events are coming up, and even submit RSVPs, via our Event Calendar. Meanwhile, Bulletin Board puts your residents in touch with one another to buy or sell items and talk about what's happening in your community. Finally, Neighbornet is a safe and secure module that allows your residents to find activity partners.




Customization & Customer Support
Every HOA, co-op, and apartment building's needs are unique, which is why we offer extensive customization and design options, including custom branding for our web portal and mobile app. We'll work with you during the onboarding process to determine the solutions that align with your operational objectives. Then we'll finalize implementation based on your timeline. Beyond making the platform to suit your needs, we also provide extensive training and industry-leading support, not just in the launch phase but for as long as your organization uses BuildingLink. Our customer service team is happy to answer questions from all users, and your team will also have access to our extensive support library whenever they need it.
Trusted by property managers, board members, and stakeholders around the globe, BuildingLink helps deliver superior resident experiences while streamlining maintenance and property management operations. If you're looking for a property management software for your condominium, co-op, HOA, or multifamily property, book a demo or contact us today.